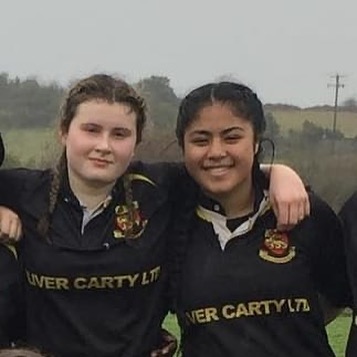 BEST WISHES
Congratulations to Ivana Kiripati and Eloise Clarke who have been named in the Connacht Girls U-18 squad and good luck to them in the interpros.
Well done to Athlone Boat Club rowers Donagh Claffey and Martin O'Grady who represented Ireland in the Junior World Rowing championships in Bulgaria. Donagh, who plays with Buccaneers U-18.5 team, and Martin, who featured in our U-16's squad, did themselves proud in the final.
Tough luck for another young Buccs duo Ben O'Carroll and Ruadhri Fallon who gave of their best for Roscommon U-20's in the All-Ireland final where not taking goal chances proved costly for the Rossies.