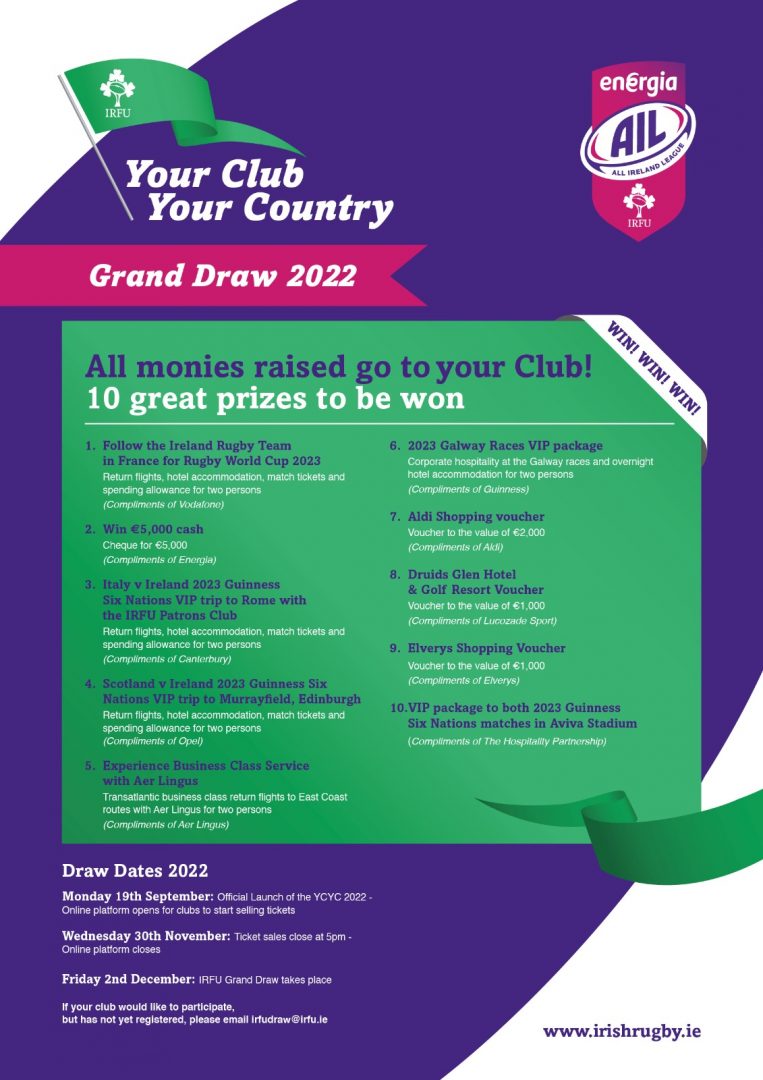 TODAY IS THE FINAL DAY TO RETURN TICKETS TO THE CLUB FOR THE SUPER 'YOUR CLUB, YOUR COUNTRY' DRAW.
HOWEVER, YOU CAN STILL PURCHASE TICKETS ONLINE ON THE IRFU WEBSITE UNTIL WEDNESDAY, BUT PLEASE ENSURE YOU CLICK ON THE BUCCANEERS LOGO WHEN DOING SO.
THANK YOU TO ALL WHO HAVE ALREADY PURCHASED TICKETS.