BUCCS YOUTHS CUP DOUBLE OVER WESTPORT
BUCCANEERS 53 WESTPORT 7
A slick and sharp Buccaneers side proved too hot to handle for Westport when the sides met in the Bank of Ireland Connacht U-16 Cup at Dubarry Park on Sunday with the home outfit emerging clearcut 53-7 victors on a windy but relatively mild day.
Assisted by the breeze Buccs dominated right from the start, Andrew Henson finishing off a swift opening attack with a try before one minute was on the clock. Brian Doyle then touched down between the posts after good build-up play by Henson and Diarmuid Lyons. Henson notched his second try on ten minutes and Kyle Byrne got the Pirates fourth try, dotting down between the uprights. Henson converted two tries to put Buccs in a heady 24-0 lead with less than a quarter of an hour gone.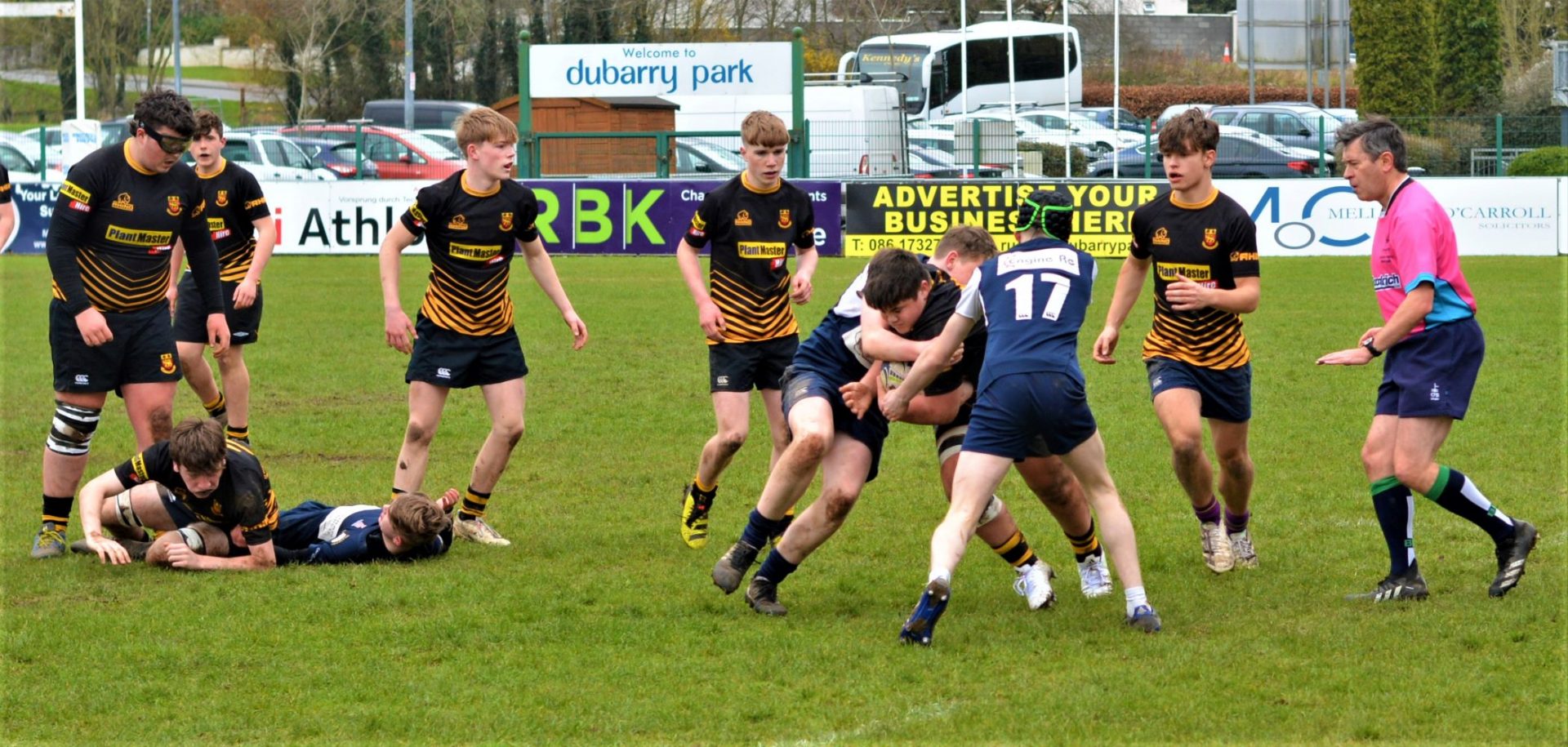 Kailin Blessing then showed untypical speed for a prop to outpace the Bulls defence to score a converted try before Elliot Rooney-Digan pounced on a loose ball at a Westport lineout to help himself to a try. From the restart, Buccs counter-attacked smartly and Doyle grabbed his second try of the game. With the impressive Henson adding a brace of conversions, Buccaneers were out of touch 43-0 to the good at half-time.
Westport were better organised and more competitive following the change of ends while Buccs big lead meant they could unload their bench and give game-time to all their squad. Buccs got the next try but Westport's endeavours were rewarded with a try by their fullback and a fine conversion by their outhalf. However, the homesters had the final say when Stephen O'Connor raced away to score a try that completed the 53-7 winning margin. This was an excellent all-round squad effort with a decent input by the pack while the backline has some smashing finishers.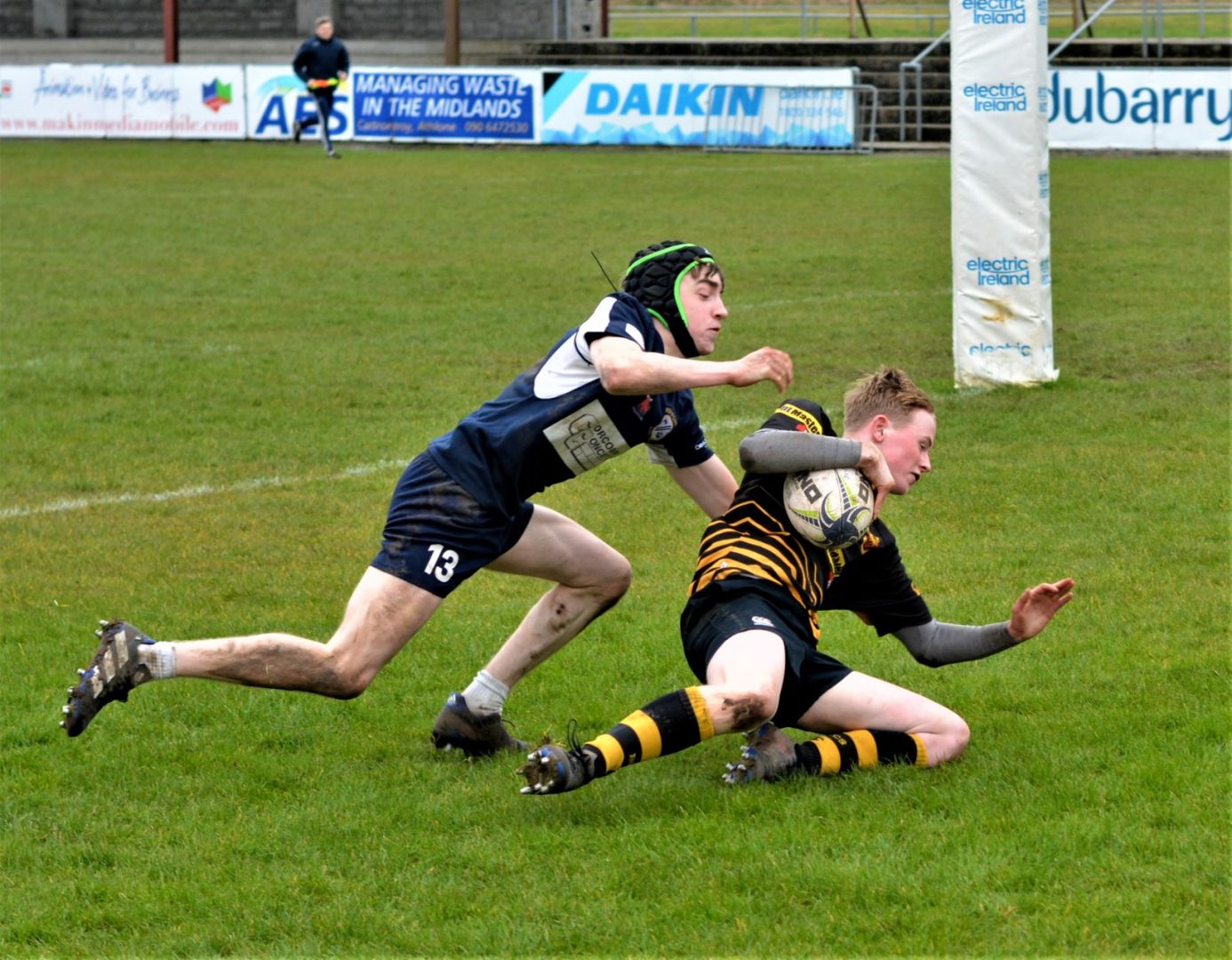 After the game, Diarmuid O'Leochain (of O'Leochain and Associates) presented gear to the squad. Buccaneers RFC gratefully acknowledge their generous sponsorship to this team.
BUCCANEERS:- A.Henson; S.Duffy, E.McCormack, M.Turner, L.Marjanovic; B.Doyle, D.Lyons; K.Blessing, E.Rooney-Digan, C.Hudson; J.O'Reilly, T.Trainor; T.Mason, C.McCormack and K.Byrne (captain). Replacements:- S.O'Connor, R.Heaslip, D.Burke, K.Mahon, P.O'Sullivan, M.O'Connor and D.Rodriguez.
Referee:- John Martin (Connacht).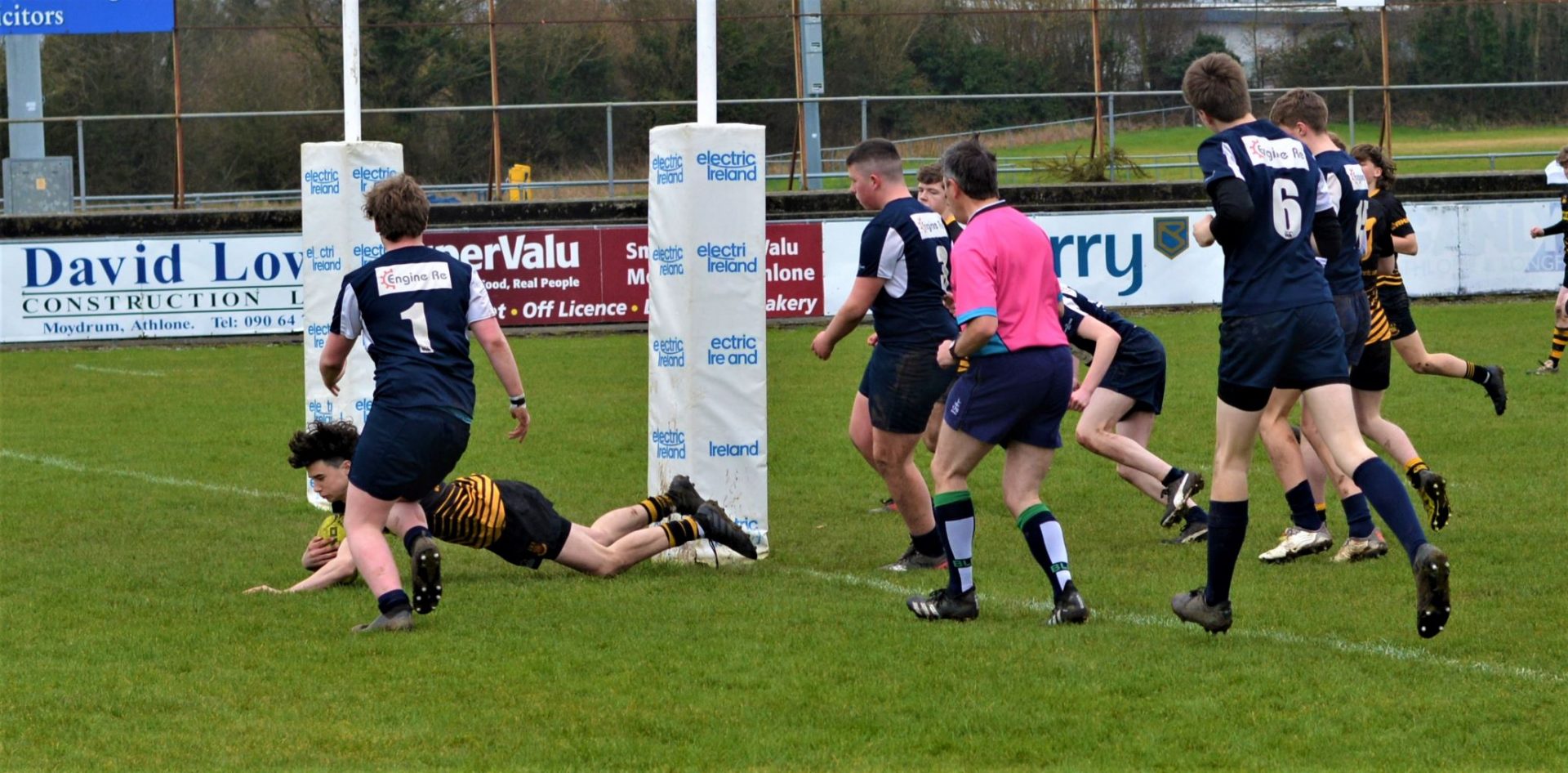 WESTPORT 10 BUCCANEERS 20
Buccaneers U-15's made the gruelling trip to Westport on a foul day of rain sleet snow and wind for a Connacht Cup tie. A resolute if at times error strewn performance saw Buccs overcoming a strong home squad by 20-10.
Buccs played against the elements in the first half but moved the ball well on occasions, scoring two Andrew Cotton tries with decent running and rucking. Westport came back with a penalty and a goal to level the scores at 10 all at the break.
Buccaneers found it hard to impose themselves on the game and Westport missed a crucial penalty early in the second half. This stimulated the Athlonians to get working harder, resulting in a penalty from out half Rory Dolan. Buccs now killed off the game by encamping in the home side's 22. In the last minute a wayward clearance went straight to Phillip Finnan who finished the game with a converted try under the posts.
Best for Buccs were Cotton, Dolan and H McGowan in the backs and N Kelly, J Ryan and J Kelly in the forwards as the midlanders recorded a Cup double over the Mayo club on the day.
BUCCANEERS:- C West (captain), J Kelly, A Browne, J Ryan, D Dullea, E Claffey, P Bourke, H Hannon, R Nagle, R Colleran, N Kelly, O Egan, H Mc Gowan, J Bourke, S Nugent, O O'Donoghue, A Cotton, J Kelly, F O'Brien, P Finnan, D Cleary, A Connors, A Belakami and E Killeen.