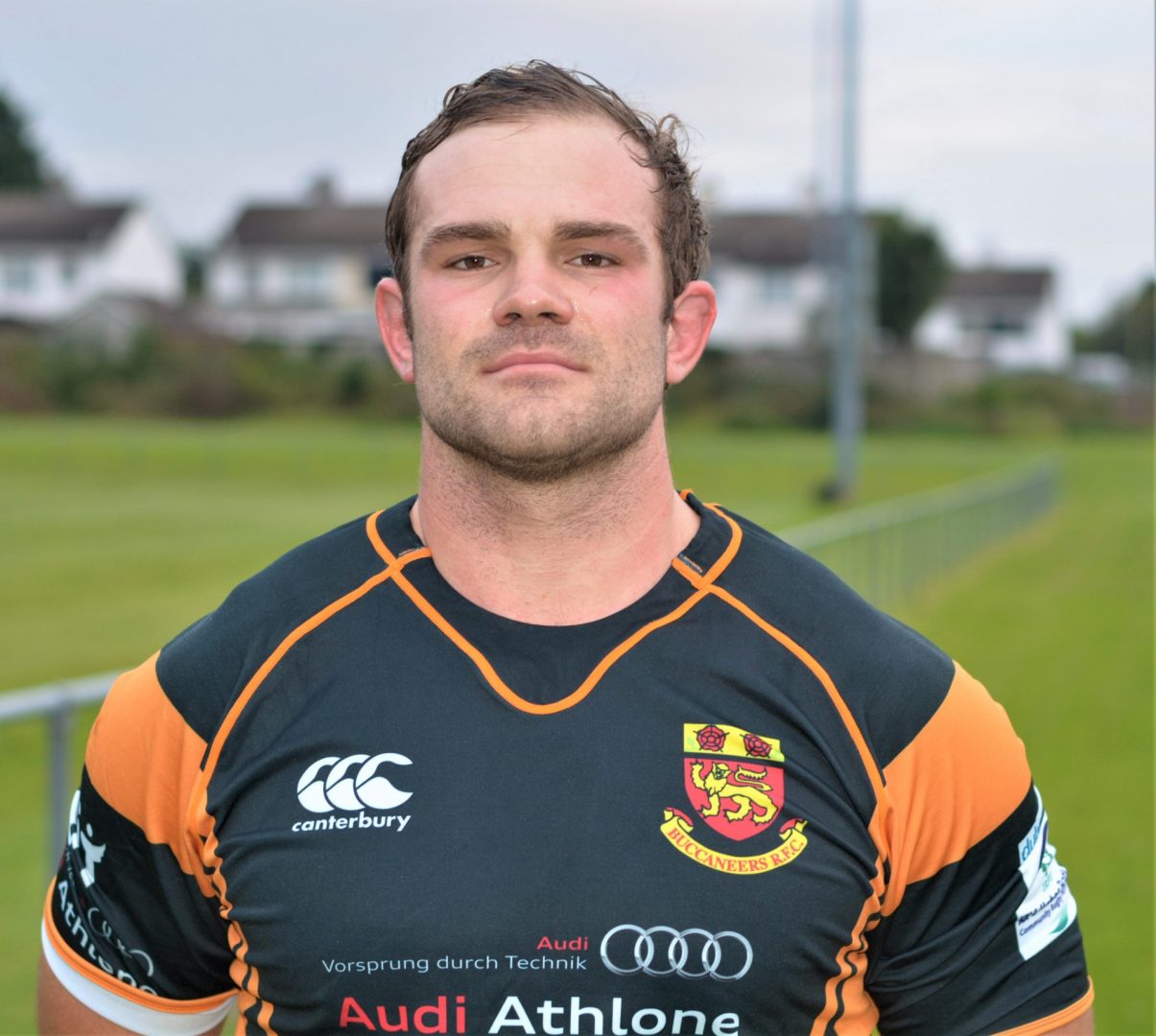 BUCCANEERS 28 CORINTHIANS 3
A much improved performance by Buccaneers on a balmy Friday evening in Dubarry Park was rewarded with a 28-3 Connacht Senior League victory over Corinthians.
From the off Buccs passing was crisp, kicking accurate and the forwards went about their business with real intensity with Tabo Maree now settling in nicely. All this effort was rewarded with a try after 5 minutes by Ross Murphy-Sweeney in the corner. The youngster Ruaidhri Fallon, playing in the full back position with a maturity beyond his years, scored Buccs second try on 12 minutes. Outhalf Michael Hanley who had a fine game added the conversion. Two penalties before half time gave the homesters a 18-0 lead at half time. One of the penalties was slotted over by Stephen Mannion from a long way out while Hanley kicked the other over with precision.
The second half was less cohesive as Buccs management rang the changes. Eoin O'Reilly, who had an excellent game at scrum half picked up a leg injury, was replaced by Adam Flanagan. Another youngster Koronato Kirpati was replaced by Darren Browne at hooker. Koronato 'Og' has an uncanny ability to break the gain line and his work ethic is superb. 21-year-old Browne, now a seasoned campaigner with the senior team continued to pile the pressure on Corinthians. However, the high point of the game was a barnstorming run by prop Martin Staunton in which he, a Buccaneers legend, was unlucky not to score. The Pirates last try was a well worked backs move finished off by Rory O'Connor. Next up Galwegians away on Saturday.
BUCCANEERS:- R.Fallon; T.McGann, R.O'Connor, S.Mannion, R.Murphy-Sweeney; M.Hanley, E.O'Reilly; M.Staunton, K.Kiripati, S.O'Connell; R.Byrne, S.Kroupa; F.Galvin, E.Galvin (captain) and T.Maree. Replacements:- D.Browne, L.Lashvilli, R.Flanagan, A.Flanagan and T.Shine.