BUCCANEERS J1's were a pale shadow on the team that defeated Sligo in the Connacht Junior Cup last week when they were despatched from the competition on Sunday by Ballinrobe with the visitors progressing to the semi-final on an 11-8 scoreline at Dubarry Park. It took extra time to separate the teams but the visitors were, in truth, worthy winners dominating the encounter for large swathes of a disappointing affair.
On a bitter cold but sunny afternoon with only a light breeze to contend with, the Mayo outfit took an early grip on proceedings. Their physically stronger and taller pack took the game to the hosts who were disappointingly lethargic for long spells. Robe pressure earned Eoin O'Reilly a trip to the sin bin after just 11 minutes and Steven Conway opened the visitors account with the resultant penalty.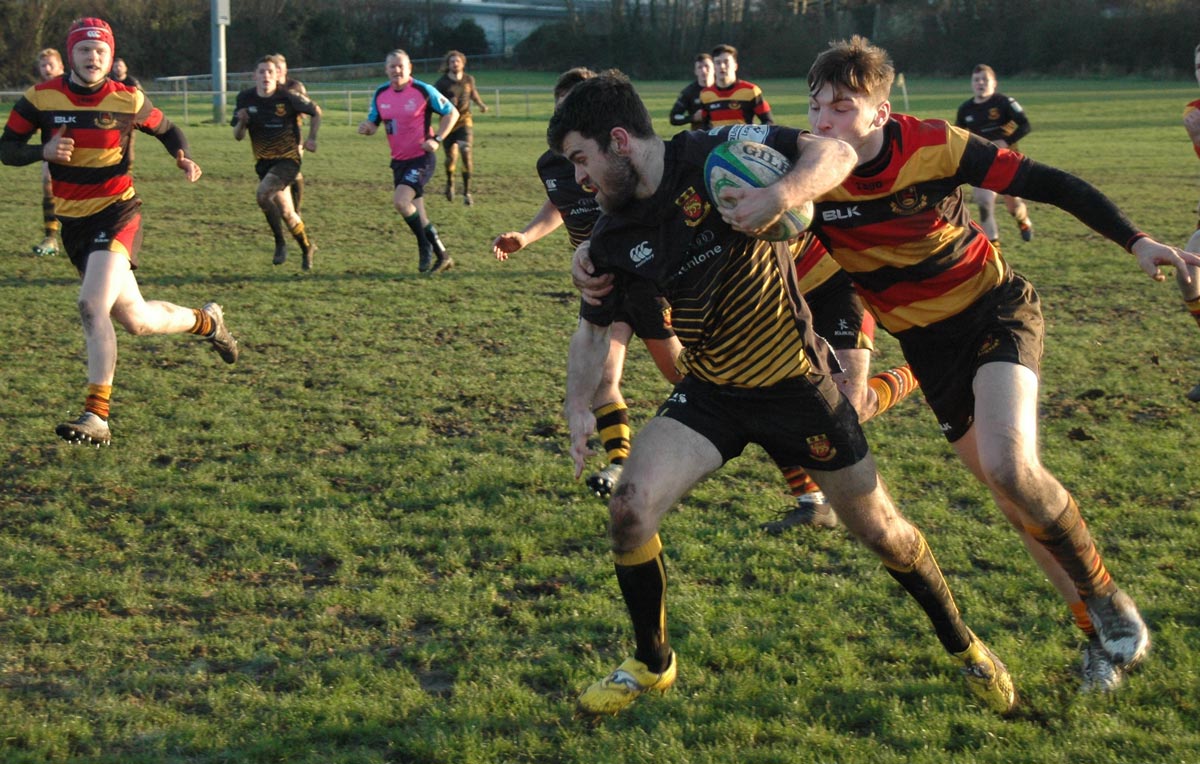 Another spell of sustained territory yielded a 28th minute unconverted try by Thomas Lynagh wide on the left following some impressive recycling by the visitors. Buccs had to defend earnestly for several periods in the opening half but they slowly came more into the contest as the game progressed. With the final kick of the half, Gerard Fallon reduced the homesters' arrears to 8-3 at the interval.
Buccs attitude and workrate improved following the change of ends and Colin Daly just could not intercept a long floated Ballinrobe pass early in the second half. However, the Pirates improved energy and workrate in which Torin Rensford made regular inroads into the opposition's territory led to Ryan O'Meara stretching over for a well-worked 52nd minute try. Fallon was unlucky with his conversion attempt which rebounded off the near upright but the teams were level 8-8.
Buccs now looked like they would kick on but, with both teams making a raft of substitutions, the final quarter was very scrappy. Buccs had two last gasp opportunities to win this contest but Fallon's 79th minute penalty (when perhaps a punt to touch may have been a better option) from just inside the Ballinrobe half fell short. Then with the final kick of the half, Fallon's penalty from the right touchline dropped just under the crossbar and thus ten minutes each way extra time ensued.
In the first period of extra time Callum Forde's chip and chase was the closest either side came to scoring. Then just two minutes into the second period of extra time, Ballinrobe went through a number of phases before Conroy coolly slotted over a 92nd minute drop goal. With Robe having scored the first try, a draw would have eliminated Buccs and so they finally galvanised themselves for a final flurry of assaults towards the Mayo side's line as they sought the necessary touchdown.
The midlanders pressure was now mounting and Conroy was fortunate to escape a yellow card for what looked a deliberate knock-on with six minutes remaining. James McTigue was not so lucky three minutes later when the prop was sin-binned for illegally slowing a Buccs attack. But despite piling on pressure in the closing minutes, the Shannonsiders came close but just could not breach really committed defending by Ballinrobe who held on for a narrow but fully deserved 11-8 victory.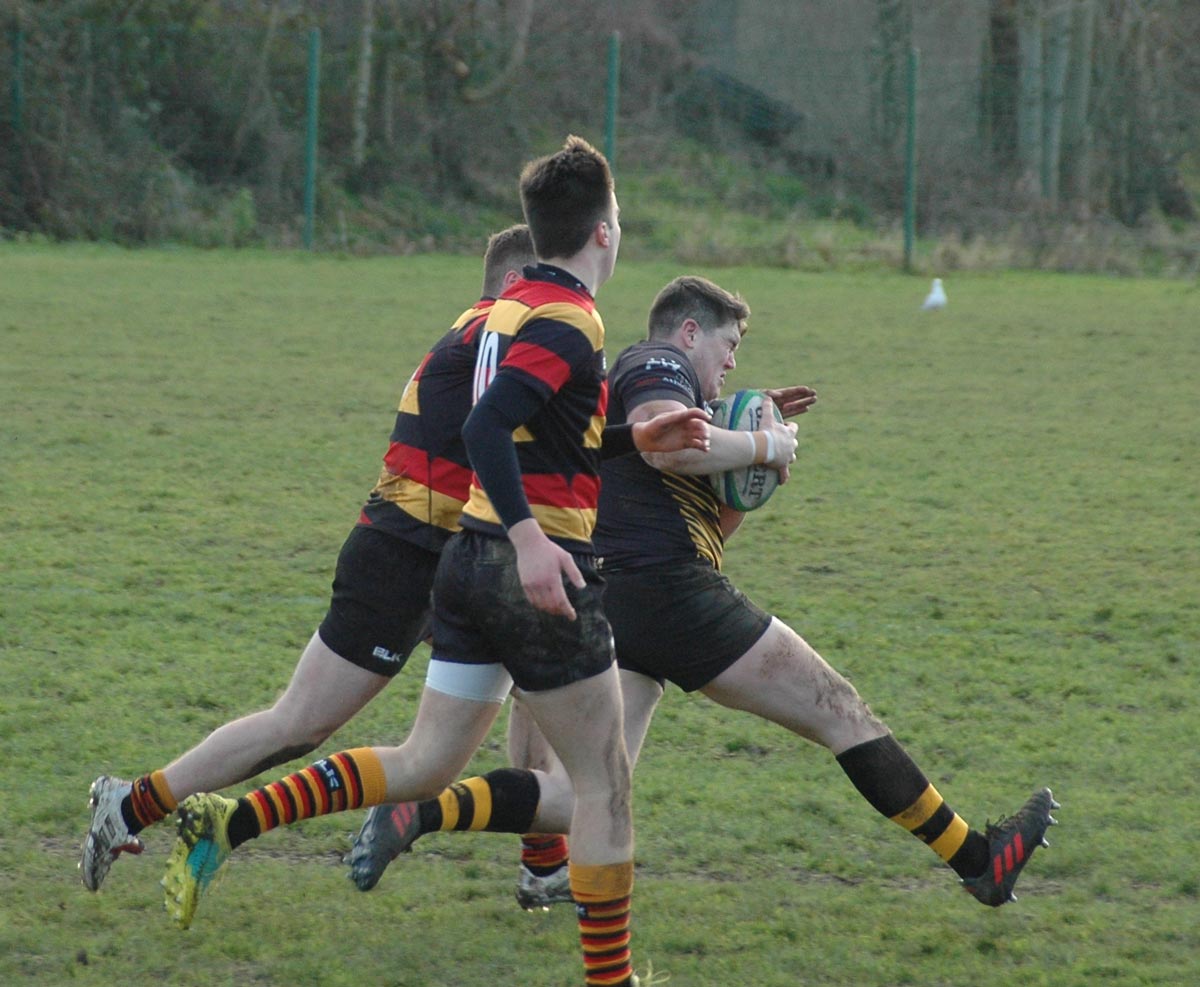 This was a very flat performance by Buccaneers who were perhaps complacent. They never got going anywhere near the efficiency shown against Sligo and will rue this as a missed opportunity. Ballinrobe's pack was the superior unit and they had two wily halfbacks in Conroy and Oisin Sill while both centres were ever willing to have a cut at the Buccs rearguard.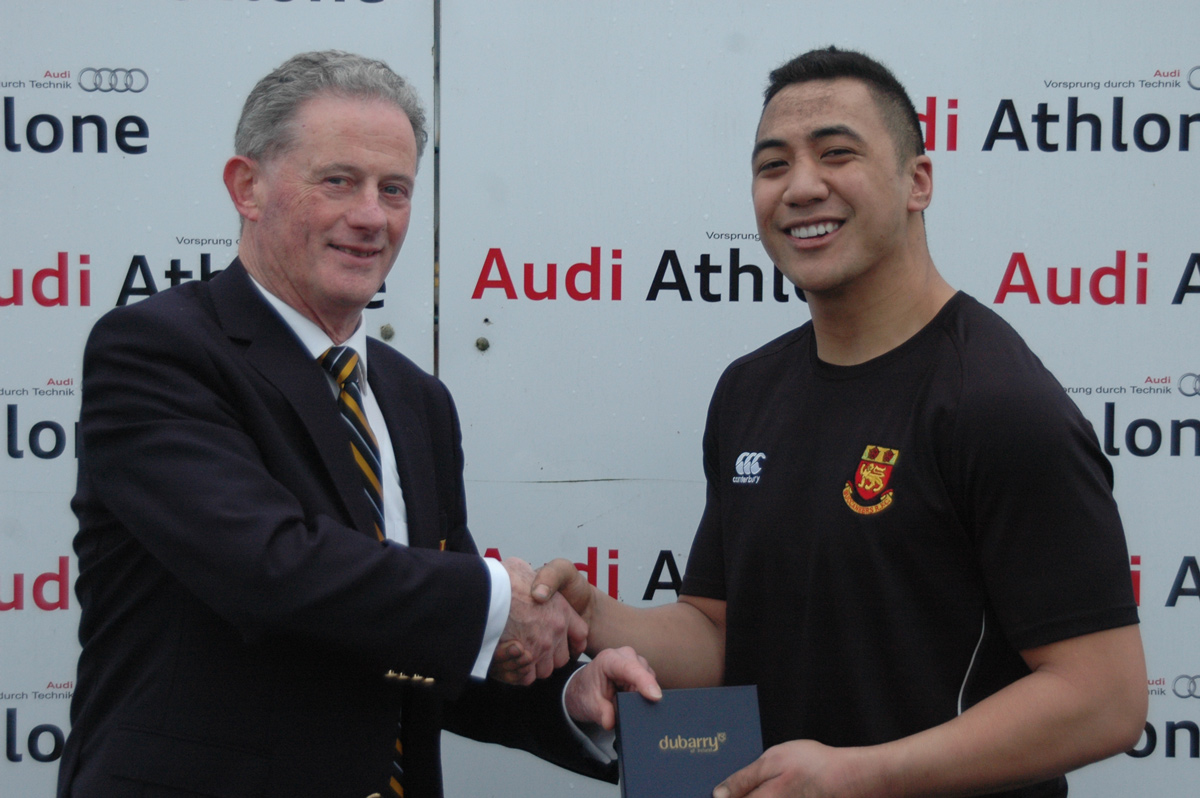 BUCCANEERS:- H.Hughes; C.Daly, E.O'Reilly, R.Enraght-Moony (captain), T.McGann; A.Wynne, G.Fallon; S.O'Connell, D.Buckley, M.Murphy; C.Harewood, T.Rensford; A.Shine-Lynch, R.Teape and R.Grenham. Replacements:- R.O'Meara (for O'Connell, h/t), R.Flanagan (for Teape, h/t), L.Donnelly (for Shine-Lynch, h/t), S.O'Connell (for Buckley, 64 mins), C.Forde (for Daly, 64 mins), R.Teape (for Harewood, inj. 64 mins),  C.Daly (for Fallon, 86 mins) and S.Flynn (for Donnelly, inj. 93 mins).
BALLINROBE:- J.Burke; P.Keane, T.Staunton, B.Keane, T.Lynagh; S.Conroy, O.Sill; J.McTigue, C.McHugh, K.Staunton; G.Duffy, P.Moylette; D.Madden, M.Walsh and J.Winters. Replacements used:- E.McAleenan, C.Varley, E.Lynagh, C.Cronin and M.Mlsagwiski.
Referee:- Jason Craughwell (Connacht).