GALWEGIANS 10 BUCCANEERS 39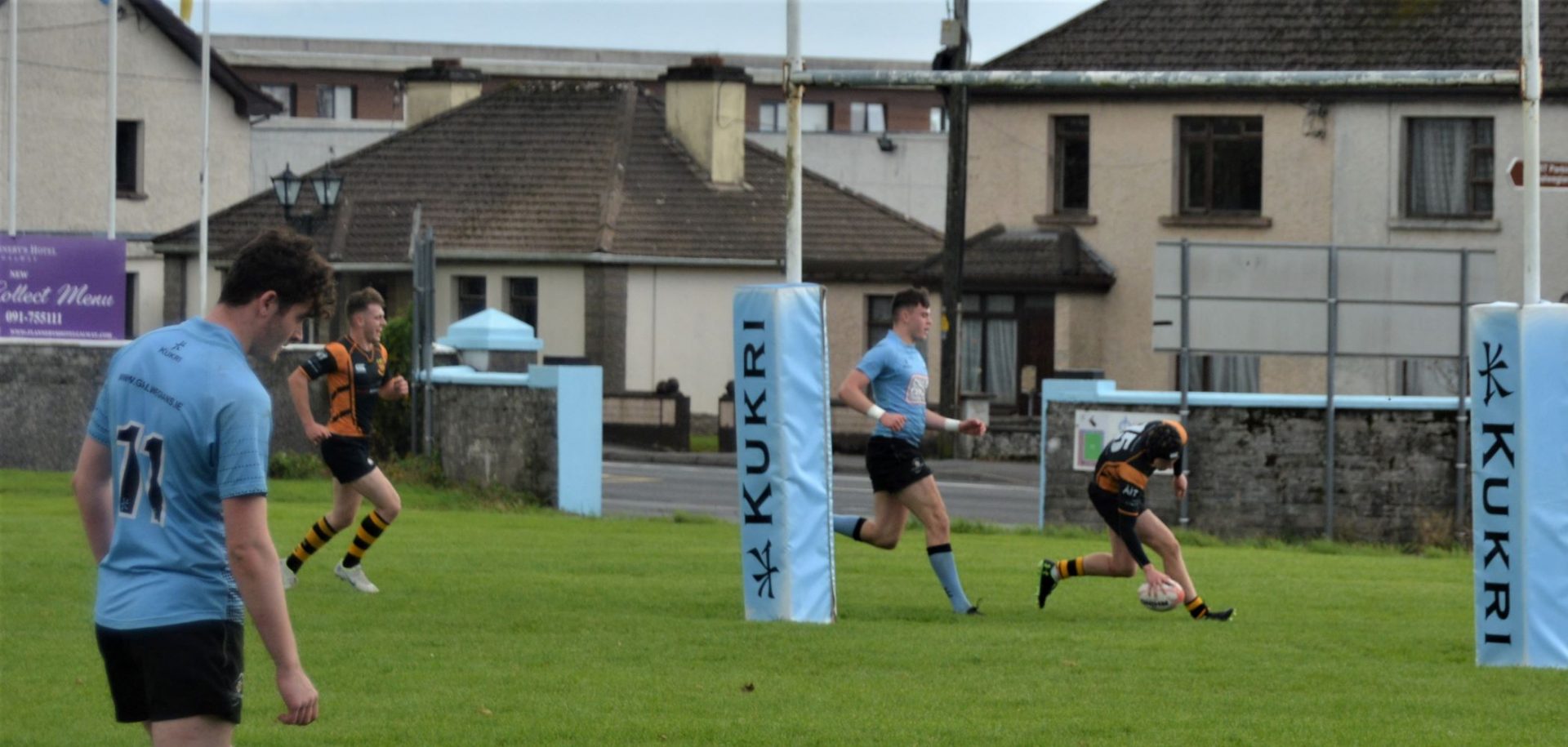 BUCCANEERS U-20's bounced back from their previous week's defeat with a comprehensive 39-10 J.P.Fanagan Leinster League qualifier win over Galwegians at Crowley Park, Glenina, on Sunday. On a bright, blustery afternoon, the young Pirates had the bonus point in the bag by halftime and had to react to a Wegians fightback in the third quarter.
Buccs made three changes from their disappointing display against Corinthians with Charlie Byrne, Mark Glynn and debutant James Blair starting. Wegians suffered an early setback when Eoghan Harlowe was injured when making a clumsy tackle while Buccs gained early ascendancy in the proceedings, pinning the light blues deep in their half. The Pirates patient build up finally stretched the Tribesmens' defence to breaking point and a width of the pitch move was finished off by Orrin Burgess for an unconverted 15th minute try near the left corner.
Ten minutes later Buccs punished the westerners when they lost possession in midfield and in a swift counter Adam O'Carroll waltzed away for a try at the posts which Fallon converted for a 12-0 lead. The midlanders pack then went through a series of carries with Gavin Daly applying the finishing touch for a try which Fallon also converted.
Just before halftime, Buccs moved the ball from left to right and then right to left where Ben Daly got over for the bonus point try and a 24-0 advantage at the interval.

This performance was much more along anticipated lines with eager input by all players used. Kieran Egan, Oisin Dolan, Fionn McDonnell, Gavin Daly and Balsiger were key operators in a much-improved effort by the pack. Mark Glynn was composed at scrumhalf and Fallon, O'Carroll and Shine were others to do well in the backline.
GALWEGIANS:- M.J.Duffy; J.Pfeiffer,, E.Brady, G.Hill, J.Monroe; C.Farrell, M.Yule; I.O'Malley, T.McDonald, E.Harlow; B.McHugo, M.Lowry; R.Elwood, J.Burke and G.Surlis. Replacements:- D.Keane, K.Brogan, P.Kelly, M.Sadauskas, J.Quinn and K.O'Conghaile.
BUCCANEERS:- A.O'Carroll; B.Daly, T.Shine (captain), J.Blair, O.Burgess; R.Fallon, M.Glynn; K.Egan, O.Dolan, C.Byrne; L.Giles, F.McDonnell; D.Bolger, G.Daly and L.Balsiger. Replacements:- J.Dunican (for B.Daly), D.Colgan (for Fallon), S.Fogarty (for Giles), C.Brill (for Dolan), A.Cepi (for O'Carroll), A.Burke and R.Byrne.
Referee:- Michael Honan (Connacht).