GALWEGIANS 47 BUCCANEERS 5

GALWEGIANS proved much too strong for Buccaneers in the Connacht Womens Invitational Plate final played at Moher Road, Ballinasloe, where the westerners prevailed 47-5. Buccs were pipped by the Tribesladies when the sides met in the qualifying rounds and Wegians, with Connacht captain Jarrad Butler in their coaching group, were in no mood on this occasion for any slip-up.
The exchanges were even in the opening quarter in this 10-a-side tournament before tries by Casie O'Connell and Max Deegan, converted by Emma Keane and Ellen Connolly respectively, put the light blues 14-0 up. Buccs finished the half strongly and should have earned a penalty try following a quick tap and go.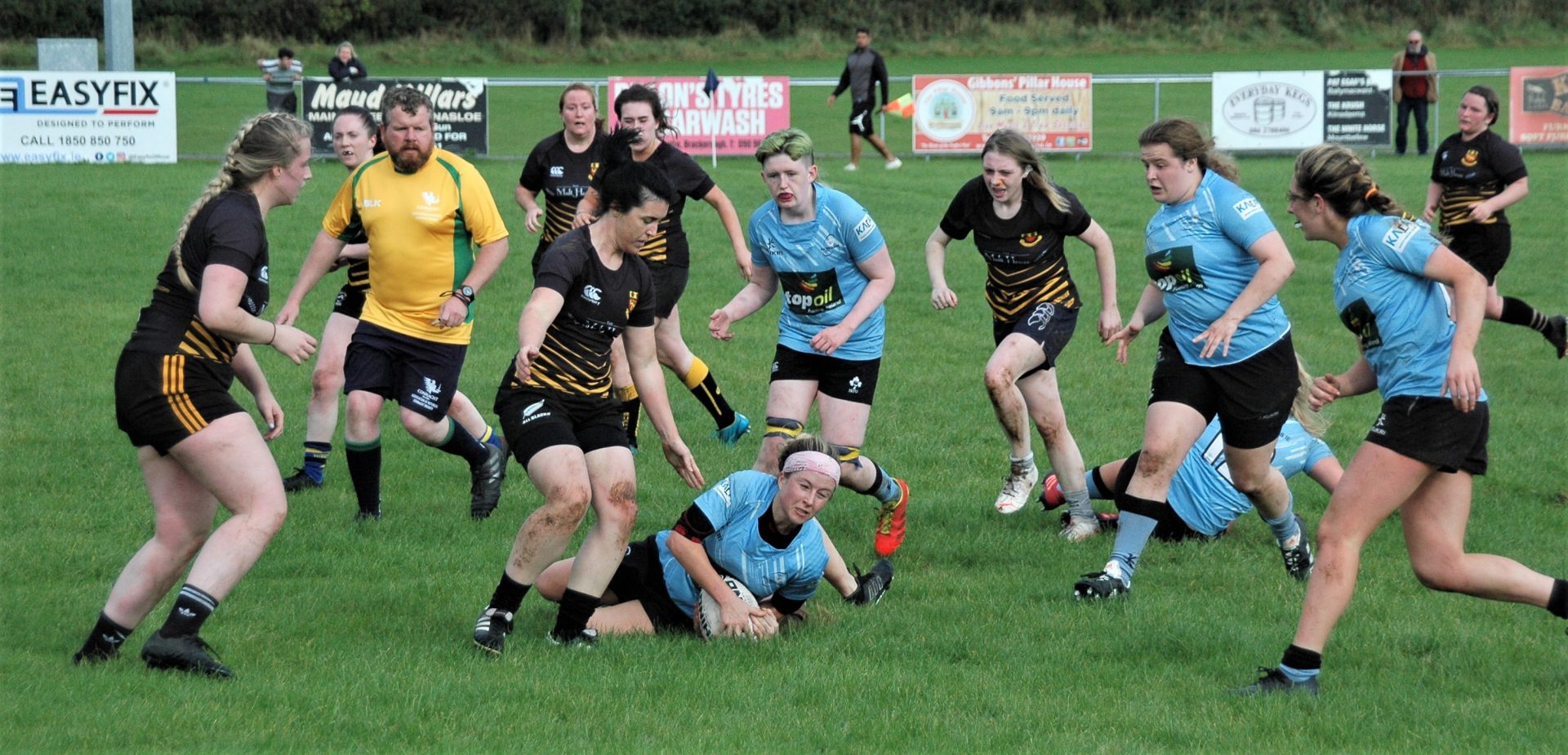 Aided by the breeze following the change of ends, Wegians bigger side took firm control against an inexperienced Buccs squad. Maria Gorham notched a hat-trick of tries, Lea Turner got a touchdown and Keane grabbed her second.
Nevertheless, the Buccaneers girls continued to give it their all and Aoibhe Kelly scored a final move try after a good carry by Justine Walsh to gain some reward for their endeavours. Kelly, Sharon Hynds, Rosie Hogan and Rian Callaghan were prominent for the valiant Pirates who nevertheless enjoyed the occasion, after match selfies with Bundee Aki compensating for their loss!
BUCCANEERS:- Aoibhe Kelly, S.Hynds, J.Daly, G.Smalley, Y.O'Shea, K.Newman, V.Keary, G.Mandal, J.Walsh, R.Callaghan, A.Earley, R.Hogan, Aimee Kelly and M.Jessop-McLaughlin.