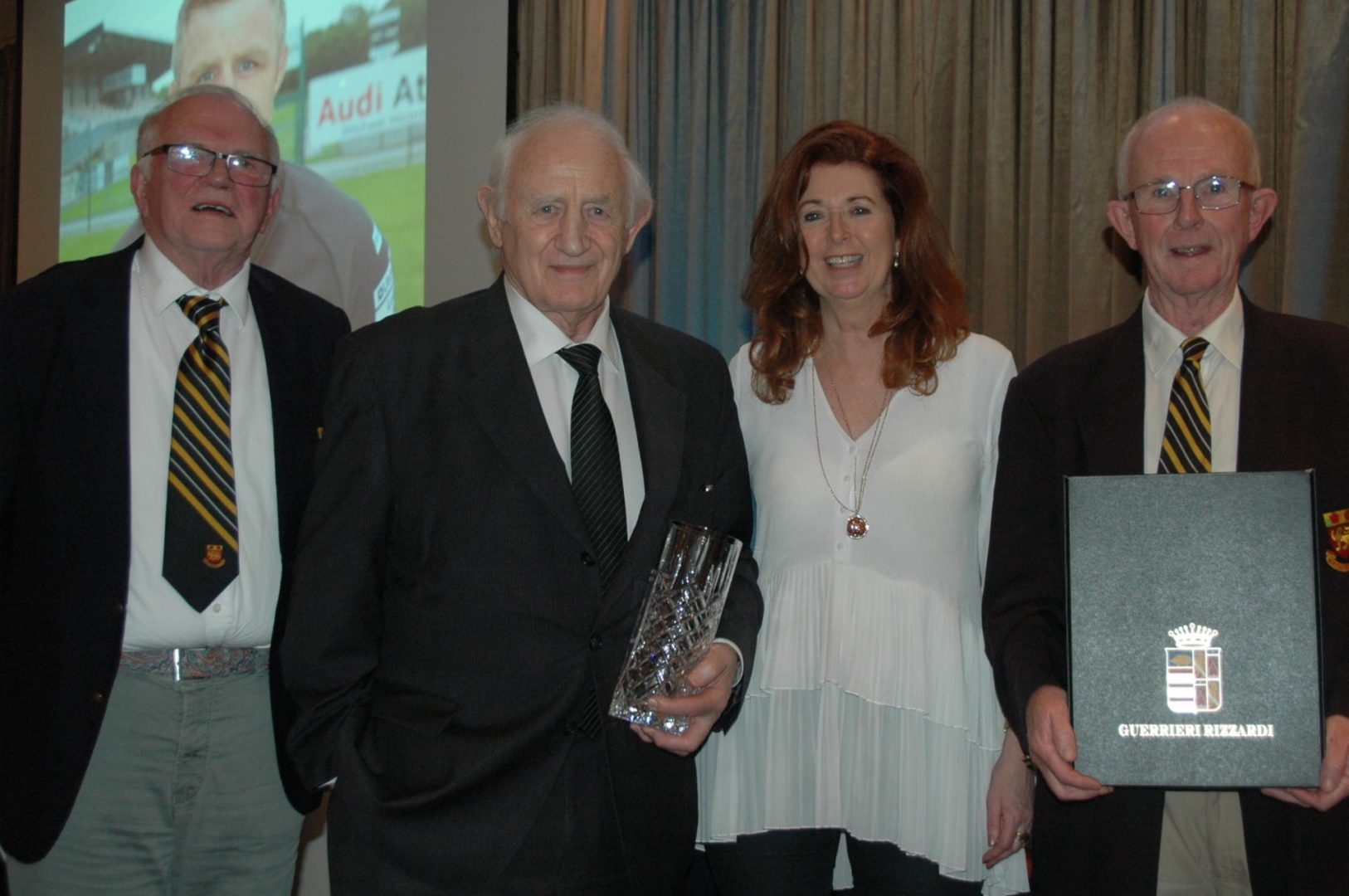 The late RAY McLOUGHLIN
The death has occurred at the age of 82 of RAY McLOUGHLIN, one of the genuine greats of Irish rugby. One of rugby's best tighthead props, he was capped 40 times by Ireland between the years 1962 to 1975. That was a very lengthy period for any player not to mind a front rower and was a record number of caps at that time. McLoughlin captained Ireland on 8 occasions and he toured with the British & Irish Lions twice, in 1966 and 1971. He was the first Connacht player selected by the Lions. Ray initiated coaching, planning and strategies which were ahead of their time while playing for Ireland.
Ray played in three decades for Connacht, from 1959 to 1975. A feat that will be rarely repeated! A native of Ahascragh he commenced playing rugby at Garbally College and captained Ballinasloe to a Connacht Junior Cup success in 1958. Ray then played with UCD and Blackrock College with a stint with Gosforth in between. He later played with Athlone whilst working in Roscommon. Even though he was a member of the Barbarians side in which Gareth Edwards scored a famous try against New Zealand, McLoughlin always remained loyal to Connacht.
In a very successful business career, he was best known as CEO of the James Crean Group which he reportedly sold for €70m after paying a mere €12m for it. He had a key role with the Industrial Development Authority and also served on the board of many major companies and organisations.
Ray McLoughlin was the keynote speaker at Buccaneers RFC Network Business Lunch in 2019 when no fee was involved but, typical of the man he was, he made a generous donation to the club.
Deepest sympathy is extended to his children Lynne, Karen, Jennifer and John, brothers Feidlim and Colm, sister Muire, and wider family members. A true rugby legend, may Ray rest in eternal peace.